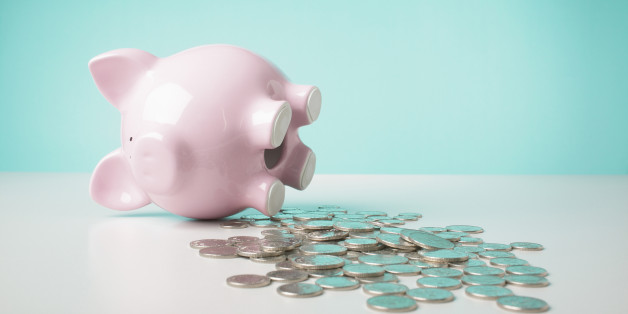 Your home is a place of rest, a place of peace and most important a place for family. It truly is one of the biggest purchases many of us will make, and keeping it up can be costly and time consuming. Whether you need to make improvements because you need to fix many things, or you simply want to create your own dream home, it's important to know your options. Here are five ways (in no particular order) to help/pay for home improvements assuming you don't have the cash for it.
1. Federal Housing Administration (FHA) Limited 203K Loan
FHA's Limited 203(k) program permits homebuyers and homeowners to finance up to $35,000 into their mortgage to repair, improve, or upgrade their home. Check out the details
here
.


2. Home Equity Line of Credit (HELOC)
A home equity line of credit (often called HELOC, pronounced Hee-lock) is a loan in which the lender agrees to lend a maximum amount within an agreed period (called a term), where the collateral is the borrower's equity in his/her house (akin to a second mortgage). The main difference between a HELOC and a Home Equity Loan is that a HELOC is more like a credit card -- you are granted a line of credit and get charged for what you use.


3. Home Equity Loan
A home equity loan is a type of loan in which the borrower uses the equity of his or her home as collateral. The loan amount is determined by the value of the property, and the value of the property is determined by an appraiser from the lending institution.
Most home equity loans require good to excellent credit history, reasonable loan-to-value and combined loan-to-value ratios. Home equity loans come in two types: closed end (traditionally just called a home-equity loan) and open end (a.k.a. a home-equity line of credit). Both are usually referred to as second mortgages, because they are secured against the value of the property, just like a traditional mortgage.


4. Refinance Your Mortgage
This may be a very good option as the loan rates are typically the best in this option. Similar to Home Equity Loans/Line of Credit, to be able to leverage a ReFi effectively, you'll need to have equity in the home to draw additional funds from.


5. Borrow from Your 401K
There are certain restrictions to this loan, but generally, you can borrow a certain amount of your 401K and will need to pay it off in 5 years. The interest charged on this type loan is paid back to you, so in this sense, not a bad option. However, there are a few things to consider: 1) If you quit your job, the loan is due immediately, 2) The money taken out is not earning anything until it's paid back -- so this could impact your retirement nest egg potential. Check out more info
here
.
OR, Just Not Deal with the Hassles of Renovations
The easiest and simplest way to resolve your renovations is not to deal with them at all. If you are considering renovations to be able to sell your home, consider selling to a real estate investor.
There are numerous benefits to this as you don't need to worry about marketing the house, negotiating difficult contracts with realtors, cleaning/organizing the house to be shown, keeping it clean and organized for months, and lastly waiting, waiting and waiting some more for offers.
Instead of dealing with this undesirable experience, we can purchase your property under your terms at a time most convenient for you. We are confident that after a quick chat with us on the phone, you'll be relieved to hear that we can give you a fair offer for your house.
Call us today at 301-329-6500 and we will be happy to speak with you about your home. We wish you and your family the very best during these holidays!
SMK Realty Solutions
www.smkrealtysolutions.com